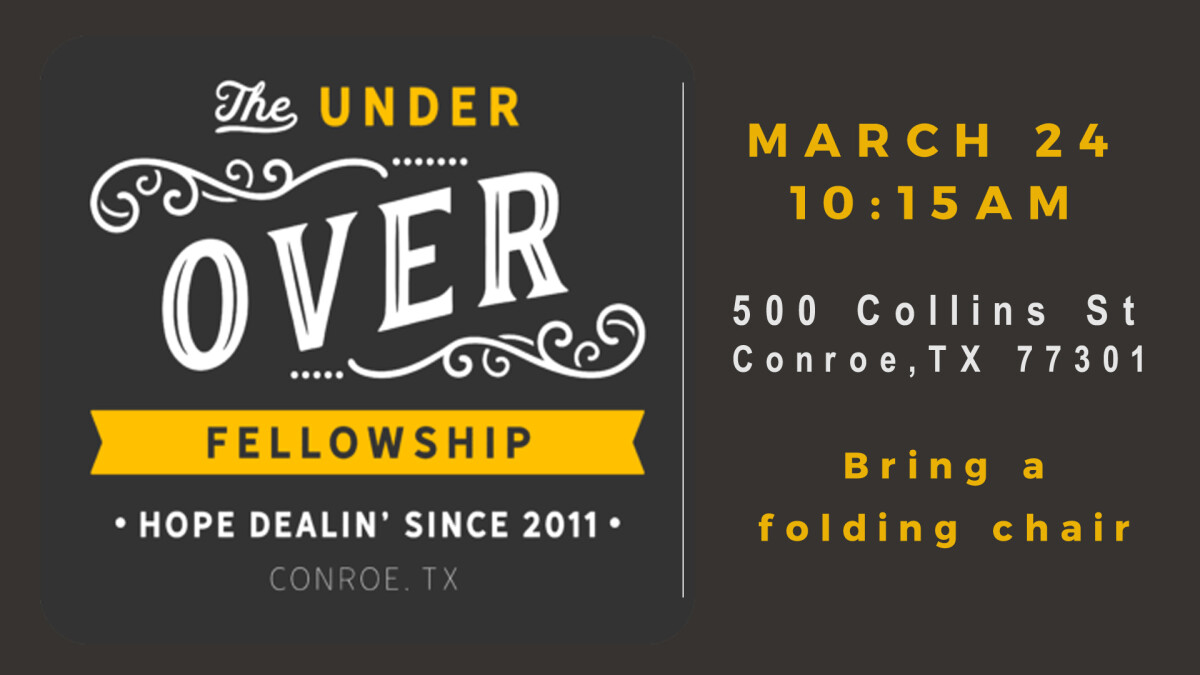 Sunday, March 24, 2019
,
10:15 AM - 1:00 PM
Attendance Limit: 400
We are excited to close our doors for one Sunday and partner with Under Over Fellowship Church. We will gather at Heritage Place Park for worship led by Tanner and the Worship Team, a message delivered by Pastor Jerry, and stay to meet the Under Over Church family and enjoy lunch with them cooked by our Restoration Grill Team.

Under Over is a church focused primarily on serving the homeless and marginalized in Conroe. Their goal is to minister to the whole person and give Kingdom value to each one. They do phenomenal ministry and we look forward to a continued relationship with Jerry, his team and church family.

What to expect/bring:
Plan to arrive by 10:15. We will worship out in the park, so bring a blanket or folding camp chairs. Sign up to bring either chips, cookies, bottled water or ice HERE.
See below for a parking guide. The red dot is where we will worship and the blue lines and Ps are areas you may park: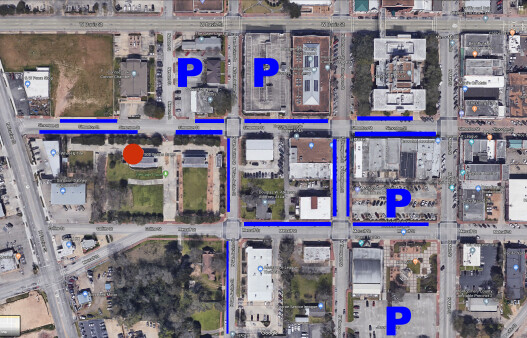 For more information about Under Over Fellowship Church, click here