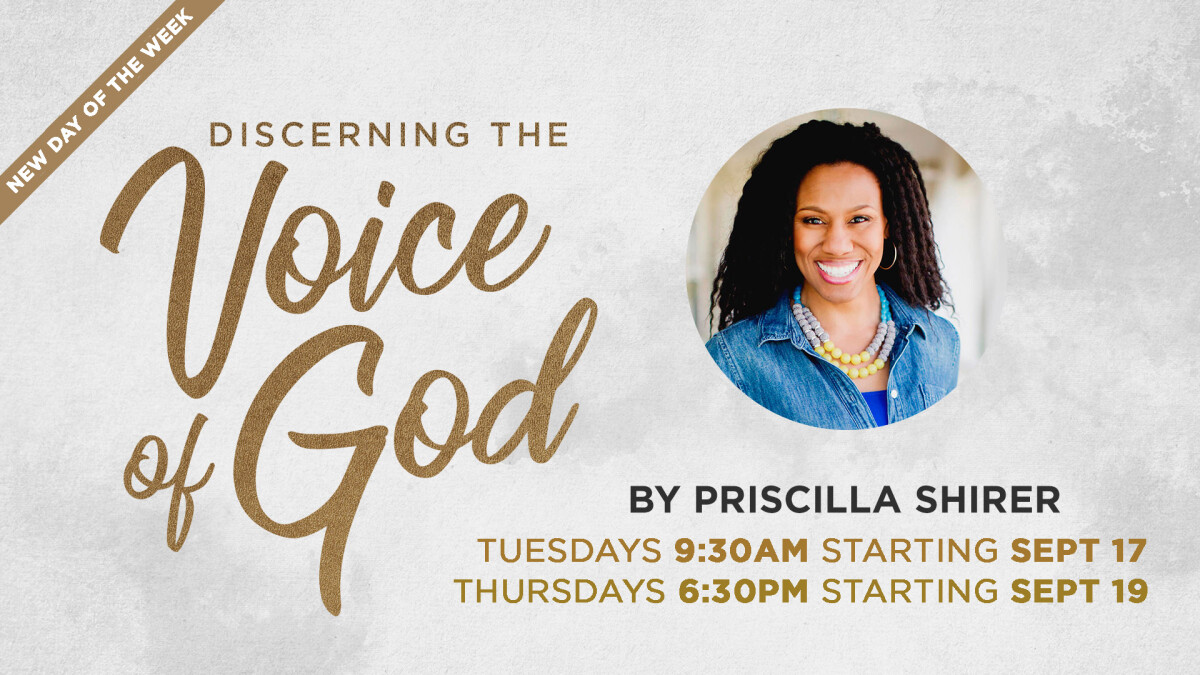 Every Tuesday from 09/17/2019 to 12/10/2019
Cost: $25.00
Do you feel that the ability to hear God's voice is for other people and not for you? Is it only for people who lived in Biblical times?
Not at all! The God who loved you enough to die for you loves you enough to talk to you. And wherever you are in your spiritual walk, God will find a way to speak to you in a way you will understand.
Discover the root to clear and daily communication with God—humble obedience. Learn how surrender unlocks His many blessings intended for us, centers us in His will, and helps us discern His voice in everyday life.
REGISTRATION
Tuesday morning sessions will be held weekly from 9:00-11:45AM
Childcare is provided upon reservation only.
Thursday evening Sessions will be held weekly from 6:30-8:30PM
No childcare is provided for evening sessions.