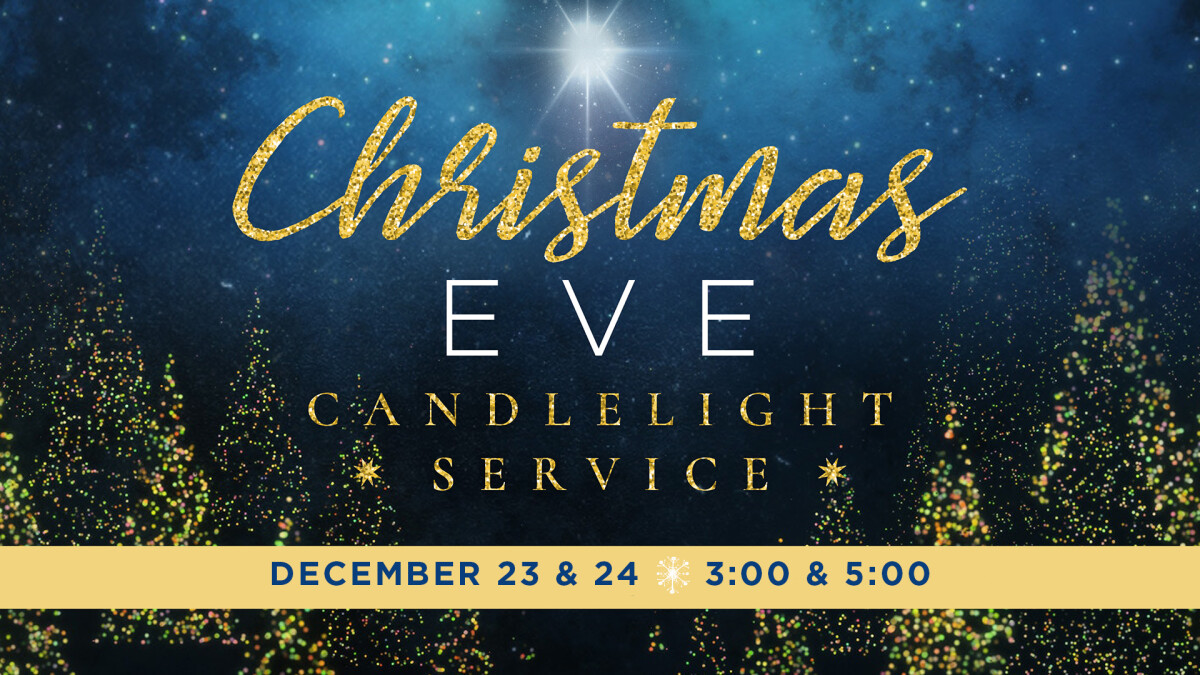 Monday, December 23, 2019 - Tuesday, December 24, 2019
CHRISTMAS EVE SERVICES
We hope you will join us for one or more of our Christmas Eve Candlelight Services.
Monday, December 23 at 3:00 and 5:00PM
Tuesday, December 24 at 3:00 and 5:00PM
Childcare is available from birth through 3 years old.
Note: Sunday, December 22 we will hold regular services at 8:00, 9:45 and 11:30AM.