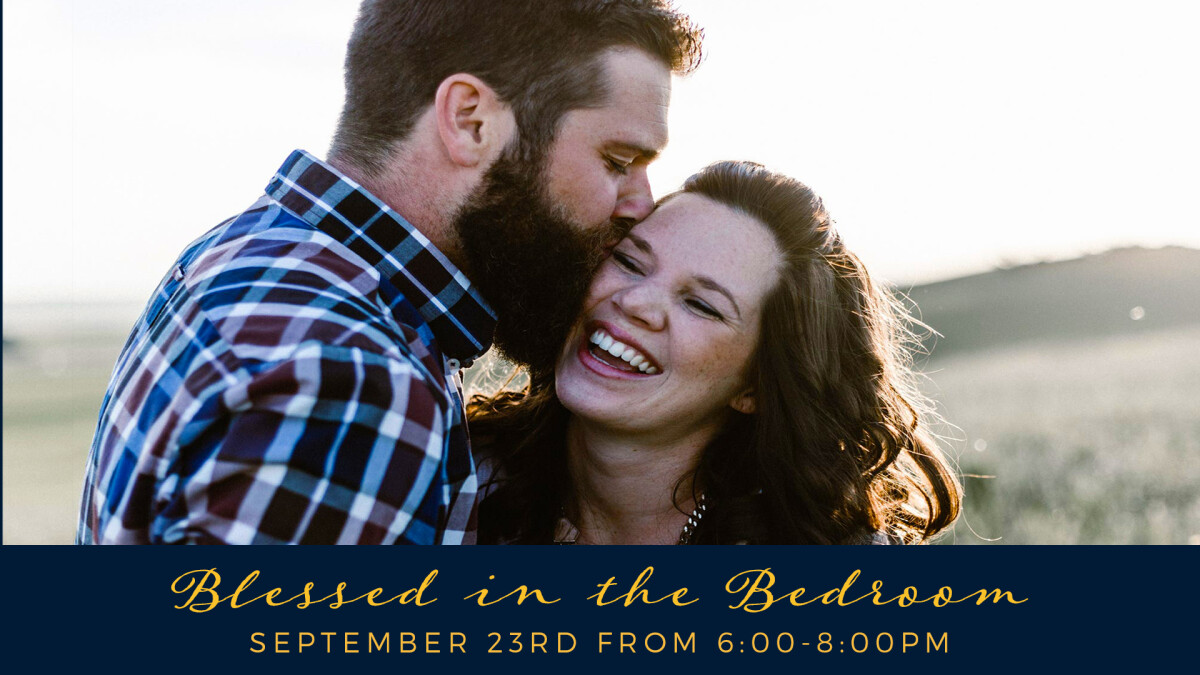 Friday, September 23, 2022
,
6:00 PM - 8:00 PM
Cost: $25.00
Before we're married, Satan does all he can to get us into bed together. After we're married, he does all he can to keep us out.
Whether we're looking to fan the flames on a satisfying sexual relationship or ignite a spark that has grown painfully cold, BLESSED IN THE BEDROOM empowers married couples to maximize intimacy and sexual fulfillment.
Facilitators Patrick and Laura Gallier share authentically from their own setbacks and successes, disarming sex-related shame while empowering couples to recognize and overcome relational dysfunction that sabotages sexual intimacy. This is a safe, supportive place to learn, ask questions, and grow closer as a couple as you experience God's goodness in this personal area of your marriage.
Topics include:
Fostering holistic marital intimacy—spiritual, emotional and sexual.
Breaking the toxic cycle of withholding what our spouse needs due to resentment that our own needs are not being met.
Identifying personal mindsets, along with strategies of our demonic enemy, that sabotage sexual intimacy and undermine our marriage.
Healing sex-related wounds of our younger years that prevent us from experiencing sexual fulfillment today.
Breaking free from legalistic messaging about sex that we may have learned at church or as part of a religious upbringing.
Debunking cultural myths and setting the record straight about what it takes to have a thriving sex life, even decades into our marriage.
Balancing romance with the demands of parenthood.
Restoring trust and intimacy after sex-related betrayals.
Safeguarding against illicit media and extra-marital affairs.
Learning to communicate as a couple openly and honestly about sex.