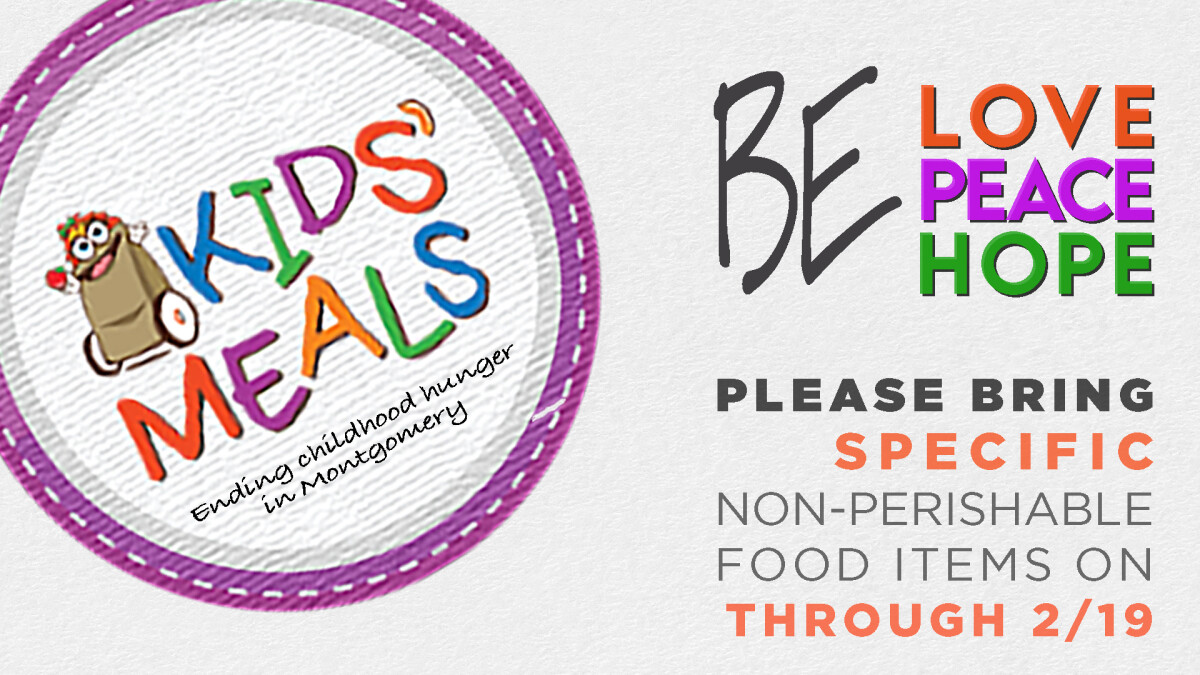 Every Sunday, from 02/05/2023 to 02/19/2023
,
8:00 AM - 1:59 PM
HUNGER CRISIS IN MONTGOMERY
Did you know that roughly 32,000 children in Montgomery County face debilitating hunger and 10,830 of them are under 6 years of age when nutrition is more critical than ever? You can be a part of helping these preschool-aged children here in Montgomery to receive free meals delivered to their homes.
HOW CAN YOU HELP? TWO WAYS:
SUNDAYS THROUGH FEBRUARY 19TH
- DURING ALL SERVICES
Bring specific, non-perishable foods and place your donation in our donation bin near the front doors.
DONATE FUNDS
If you don't have time to purchase food for donation, you may still participate by donating funds in $10 increments HERE or you may donate any amount by cash or check.
CONACT:
LINKS