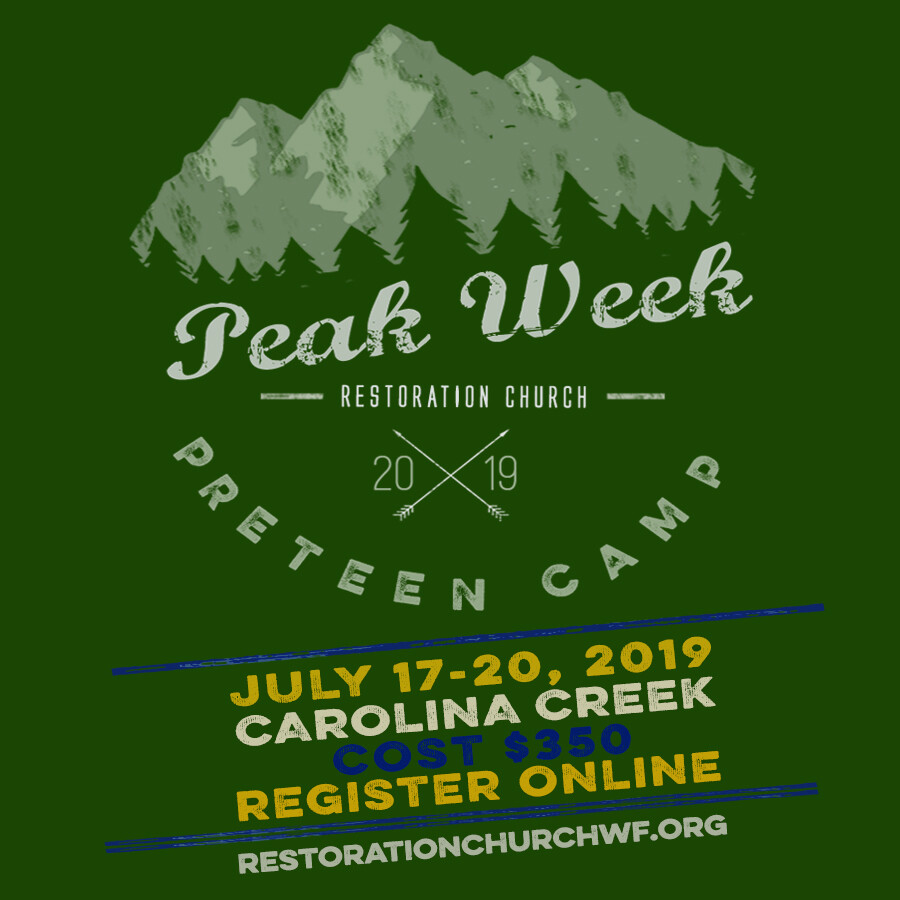 Wednesday, July 17, 2019 - Saturday, July 20, 2019
Cost: Early Bird Cost Through 5/31/9: $350.00, Cost After 5/31/19: $375.00
Peak Week is a 4-day, 3-night, Preteen Camp designed for students who have completed 3rd - 6th grade. Campers will experience interactive Bible studies, high-energy worship, small group discussions, and plenty of wild and fun outdoor activities — all to ensure a mountain top camp experience leading preteens toward knowing Christ and growing in relationship with Him.
COST
$350 through 5/31/19
$375 after 5/31/19
A NONREFUNDABLE Deposit of $100 is required up front to hold your preteen's spot. Paid in full or partial payment installments by 5/31/19. Please include all Registration & Medical Release forms at time of Registration.
Online Registration is open.
Payment options are available.