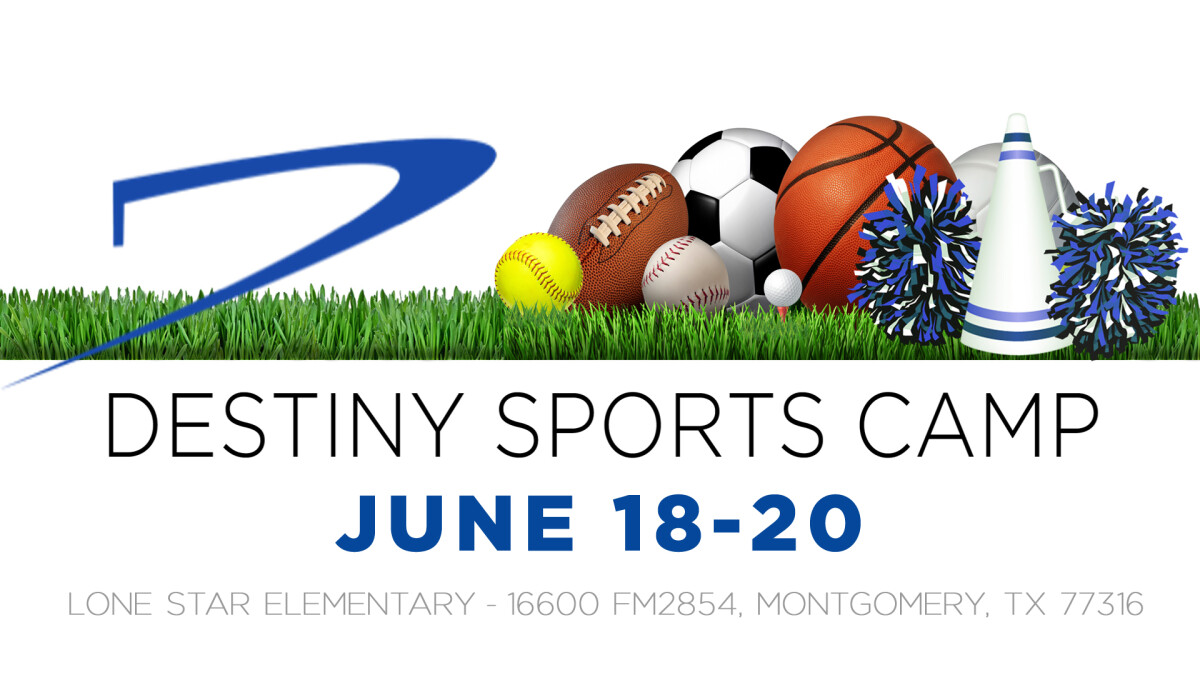 Tuesday, June 18, 2019
,
8:45 AM - Thursday, June 20, 2019, 12:00 PM
WHEN:
June 18th - June 20th from 8:45 AM - 12:00PM each day.
IMPORTANT: Doors open at 8:30 AM each morning. Please be sure to drop off your child by 8:45 to ensure your child does not miss our opening celebration and will be able to rotate with their sport group.
Family Awards Party, Thursday evening, June 20th, from 5:30 - 8:30 PM. Join us for a great time with fun for the whole family.
WHERE:
WHO IS CAMP FOR?
Kids who completed kindergarten - 6th grade.
COST:
Although we do not charge for our Sports Camp, there is a $15 non-refundable registration fee. To offset our many costs, we do accept donations and we will also sell Destiny Sports Gear.
WHAT:
Destiny Sports Camp is a 3-DAY sport specific camp. We have availability for up to 400 kids who have completed Kindergarten - 6th grade. Camp Destiny is geared towards teaching the fundamentals of each sport and is sure to be beneficial to all skill levels. Kids will have a great week connecting with God and their friends while being instructed by local area coaches.
You can choose from one of many exciting sports to participate in while at Camp Destiny. This year we will be offering: Baseball, Softball, Basketball, Golf, Cheer, Dance, Football, Soccer and Volleyball.
SPORTS GEAR
Destiny Camp shirts may be purchased for $20 when you register your child. This polyester tee performs with Dry Zone® moisture-wicking technology to keep your child cool, dry and comfortable. 100% polyester with a tag-free label.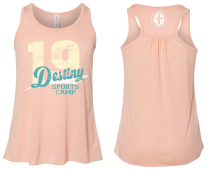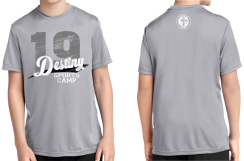 GIRL'S TANK SPORT TEE
REGISTER HERE:
SOCCER IS FULL
BASEBALL IS FULL
WAIT LIST:
Please note that children are allowed to register for a sport AND sign up on the waitlist for another sport. However, by signing up for the waitlist you will AUTOMATICALLY be bumped from your current registered sport to the wait list sport if a spot becomes available.
VOLUNTEER
Destiny Sports Camp requires over 300 volunteers, from Will Call (Registration) to Concessions (Snacks), as well as Assistant Coaches and Team Captains (Youth Sport Leaders). If you are interested, we would love to have you join us. During Destiny Sport Camp, the kids aren't the only ones have a great time, adults and teens do too! Childcare is available at no charge for all volunteers.
DONATIONS:
Our desire is for every child in our surrounding community to have the ability to attend a quality sports camp regardless of their financial situation. We rely solely on donations to put on Camp Destiny. If you or someone you know has been impacted by our camp, then you are invited to consider donating and helping us take our dream of reaching kids for Christ through sports. To learn more about donating to Destiny Sport Camp, click below or contact Kari Hogan.