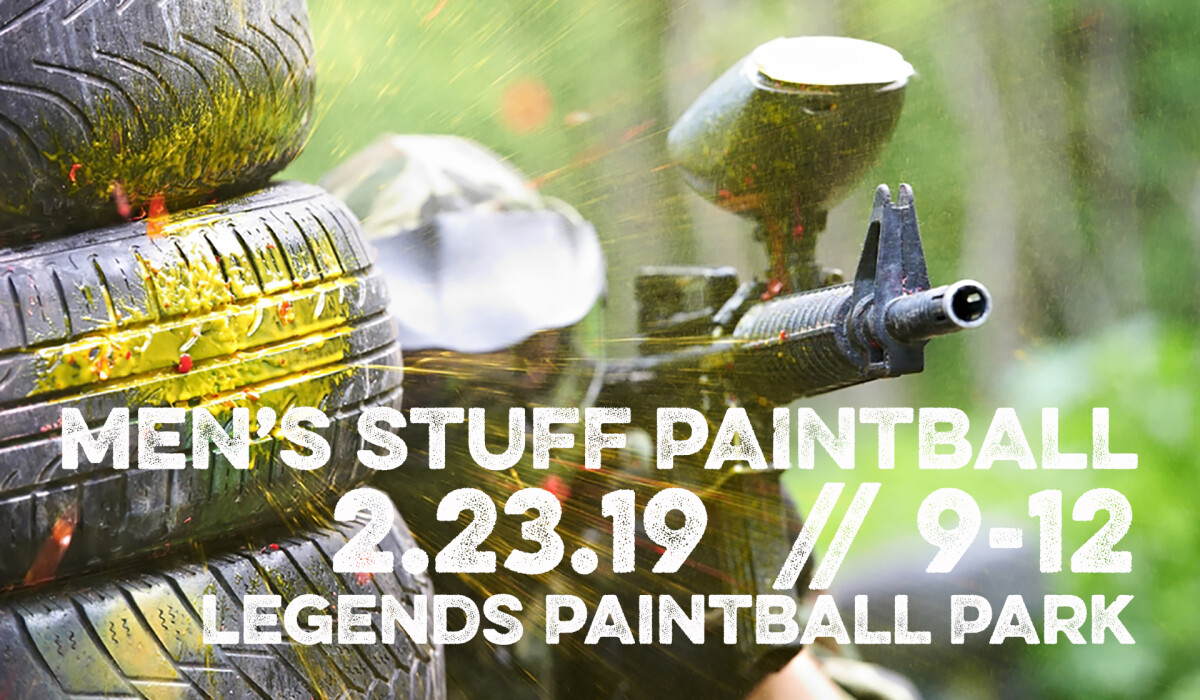 Saturday, February 23, 2019
,
9:00 AM - 12:00 PM
Cost: $25.00
Men, it's on! Join us for a morning of paintball. All men from 14 years and up are welcome. The cost includes paint and paintball gun. Just show up ready to get lit up!
Legends Paintball is a premier paintball park with 6 courses on over 12 acres. Lots of open space to run and play. Covered staging areas. Convenient air filling stations throughout the park.