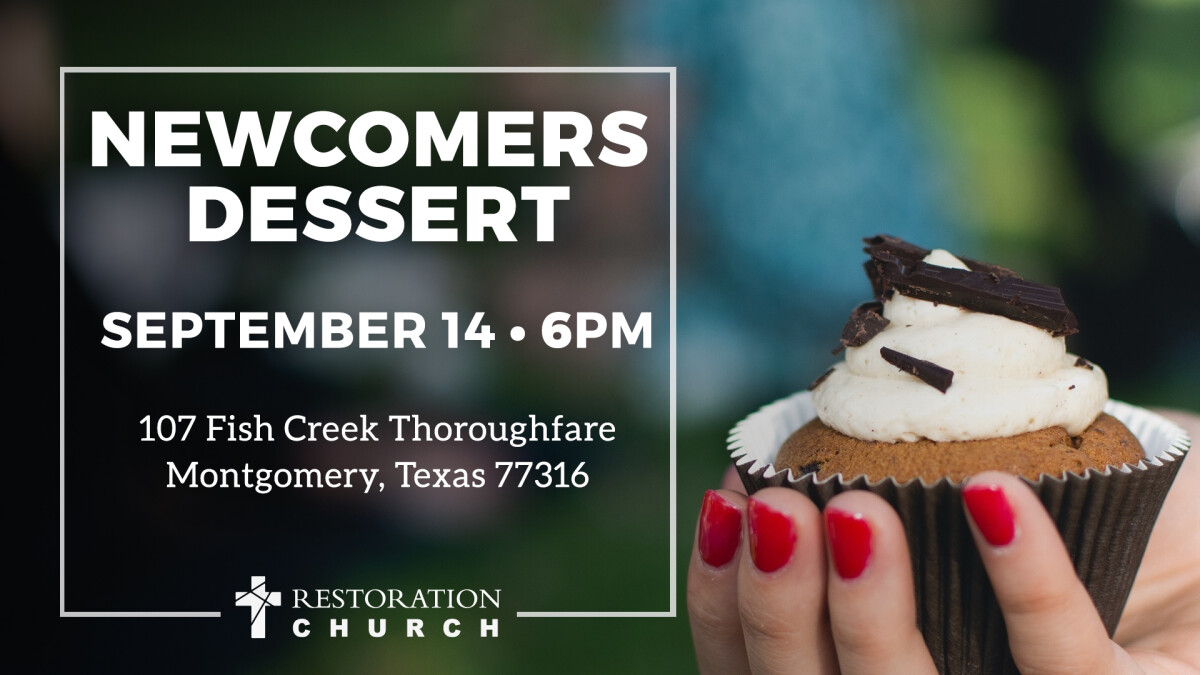 Saturday, September 14, 2019
,
6:00 PM - 7:30 PM
If you are new to Restoration, this is a great opportunity to hear Greg's heart and vision for the church. You will also meet the staff, elders and others from Restoration.
Join us September 14 from 6:00-7:30PM at 107 Fish Creek Thoroughfare, Montgomery, Texas 77316.
Adults only, no childcare is provided.