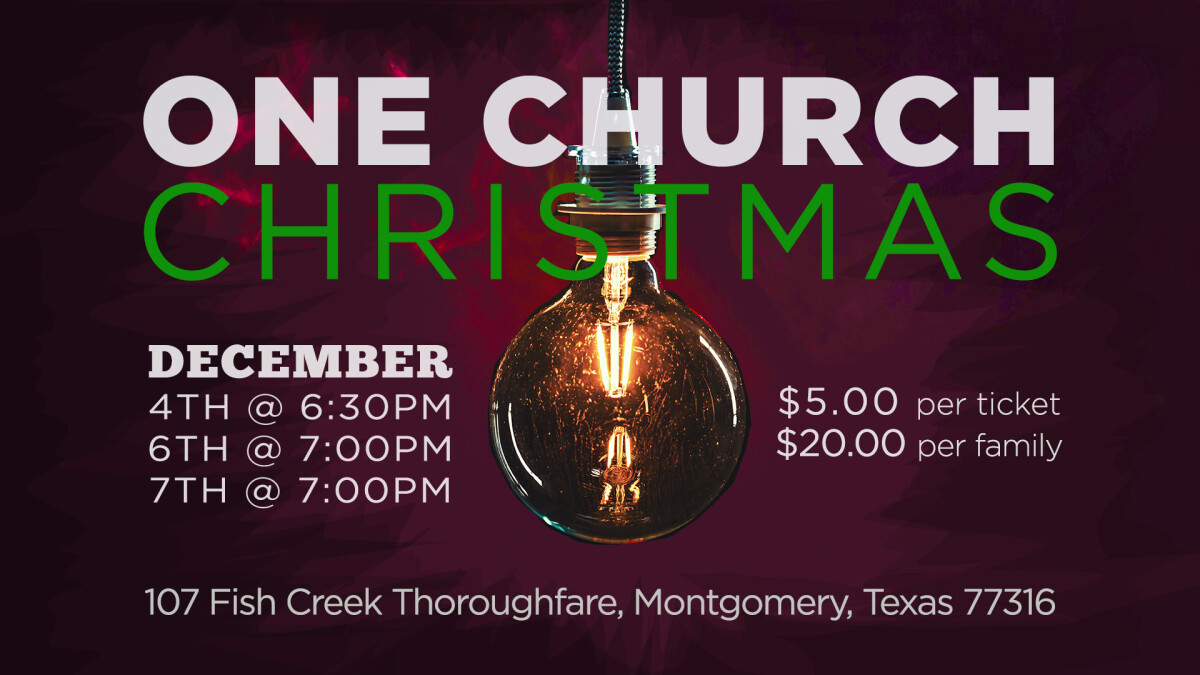 Wednesday, December 04, 2019
,
6:30 PM - 8:30 PM
Cost: $5.00
Attendance Limit: 320
DECEMBER 4 @ 6:30PM
DECEMBER 6 @ 7:00PM
DECEMBER 7 @ 7:00PM

We are partnering with Collective Church to celebrate the Christmas Season with One Church Christmas. You will enjoy old and new Christmas and worship songs. The kid's choir is also participating in a few songs. All three events will be the same programming and you are welcome to purchase tickets for one or all three.

PURCHASE TICKETS

If you have any questions or problems with ticketing, please contact Leann Francis via email or text at 281.352.1683.