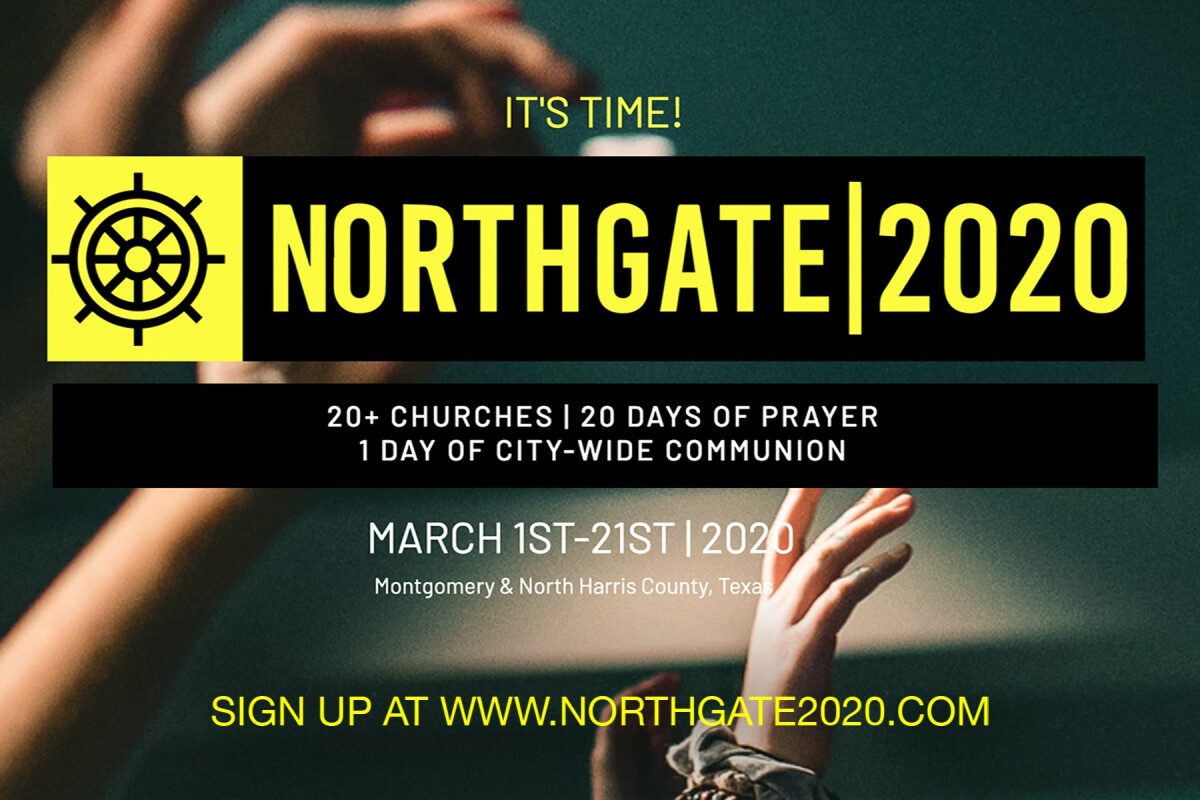 Sunday, March 01, 2020
,
12:00 AM - Friday, March 20, 2020, 12:00 PM
NORTHGATE 2020 is a regional gathering of churches who are praying for UNITY, AWAKENING and HARVEST in Montgomery and North Harris County, Texas. For 20 Days of Prayer (March 1st – 20th 2020) we will gather at a different church location each night, worshipping and declaring God's promises over the region. We invite you to participate by following along in our prayer guide at northgate2020.com and attending and praying with us each night at a new location.
On the final day churches from all across the region will gather for "City-Wide Communion & Celebration Service" (March 21st, 2020)