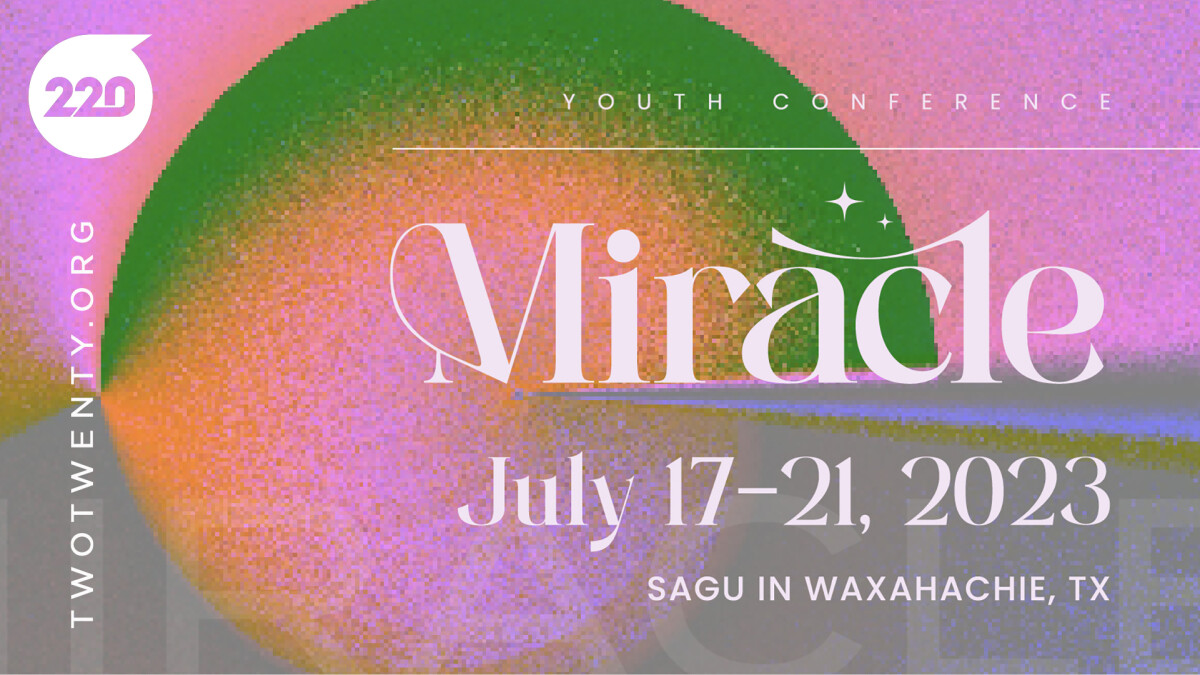 Monday, July 17, 2023 - Friday, July 21, 2023
Cost: $270.00
NEW LOWERED COST
WHO: 7TH-12TH GRADE STUDENTS
WHEN: JULY 17-21
WHERE: SAGU IN WAXAHATCHIE, TEXAS
COST: $270 includes transportation, lodging, meals, team t-shirt. Snacks not included. Deposit of $100 to register is required.
Based on Galatians 2:20, this gathering is unlike most. It's far more than a camp or a conference, it is true community being united by prayer, study, worship, and fellowship. Join us as we return for another great year at camp 220!
ABOUT 220
Camp 220 is a passionate vehicle that God is using not only in the lives of youth, but people of all ages. It is an authentic movement of God that is powerful and challenging. 220 exists to engage with a Holy God, not religion. It desires to go from ritual observance to relational obedience. 220 is making much of God. It isn't about revolution as much as it is about redemption. Those involved with 220 long for the day when the church is more known for what we stand for, rather than what we stand against. The only way this can be accomplished is for sincere relationship with God to be lived out in an authentic way – crucified to self, carrying our crosses individually, and following what the real Jesus of the Bible looks like. Not the Jesus of denomination.

The thing that sets 220 apart is the focus on prayer and the desire to see the Holy Spirit overwhelm each gathering… to see God draw near to His people when they exalt Him. 220 has become a powerful awakening that continues to grow and spread beyond the borders of a camp or a conference into the lives of His people, bringing change and redemption for the Glory of God!