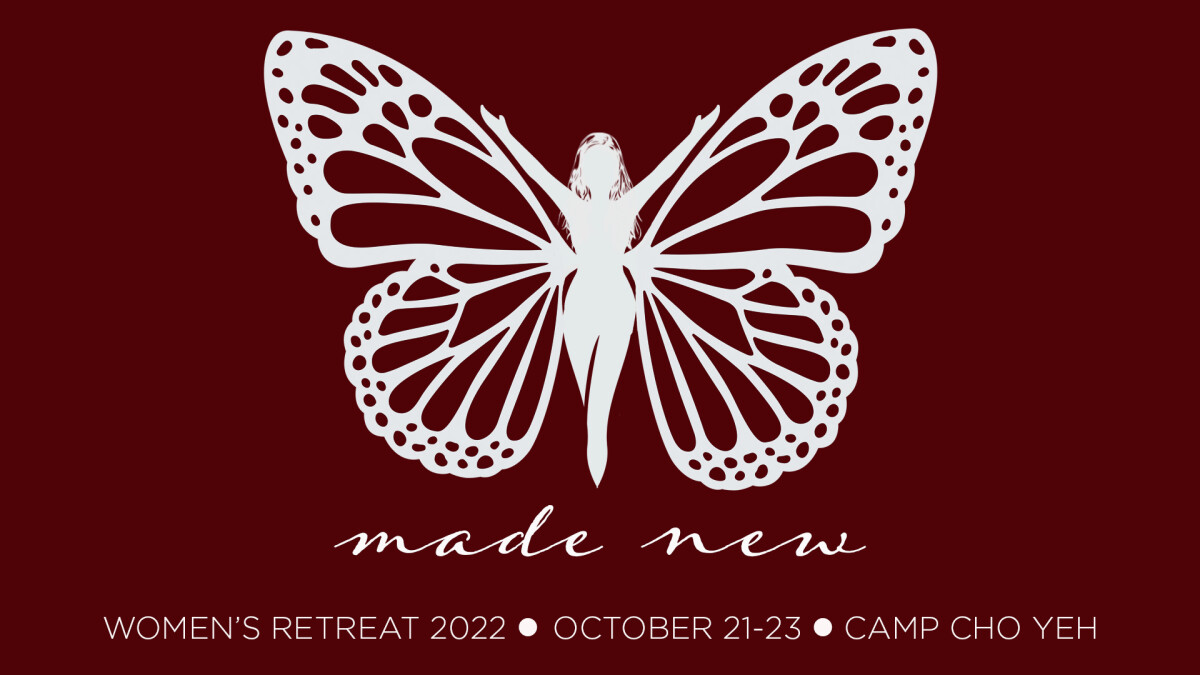 Friday, October 21, 2022
,
6:00 PM - Sunday, October 23, 2022, 9:30 AM
Cost: $295.00
Attendance Limit: 250
Do not conform to the pattern of this world, but be transformed by the renewing of your mind. Then you will be able to test and approve what God's will is—his good, pleasing and perfect will.

~ Romans 12:2
Women, join us for a powerful weekend as we take a look at what it means to be MADE NEW through worship, teaching and small group discussion. We will also have time to attend a workshop and participate in fun camp activities.
DATE: OCTOBER 21-23
WHERE: CAMP CHO YEH
TIME: CHECK IN STARTS AT 3:30PM AND DINNER STARTS AT 6:00PM
COST: $295.00
SPEAKERS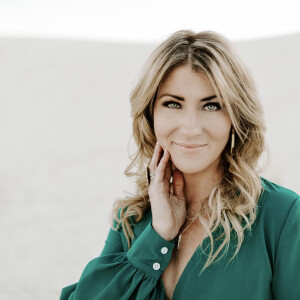 JULIETTE MARHOFER-DUGGER
Juliette is a published author, Life Coach, speaker, entrepreneur, and thought leader, whose obsession with Soul Care points others to rewrite their story and not to relive history. After childhood and adulthood trauma caused a collision of abandonment and a longing for intimate belonging in her soul, she created dialogue to radically transform her narrative. Juliette has committed her life to helping others recover their breath in the middle of the war in their soul, not after it ends! She is the founder of WildWell Company—a movement of freeing the mind and healing the body through Soul Care for females affected by systemic cycles and patterns of mental, emotional, and spiritual abuse and betrayal trauma. Juliette is passionate about reframing soul hygiene to disrupt the view of how we connect to faith, ourselves, and others to create a life of wonder! She lives in Texas with her four kids and two dogs.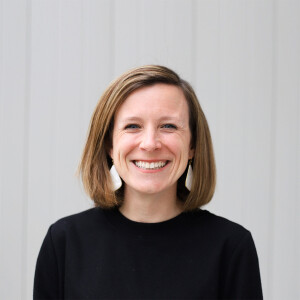 JESSICA FRASER
Jessica has a dynamic background; she was CEO of a hyper-local media start-up, served in executive leadership at her church, and is now a Strategic Communications Director in the oil and gas industry. No matter the role, her purpose is singular: Love and serve the Lord. She authored "Keep Going: A 30-Day Devotional of Encouragement and Truth for Moms" and co-authored "Deeply Devoted: A Study of Psalm 119." She is married to her high school sweetheart and together they have five children.
WORSHIP BY WATER WITHIN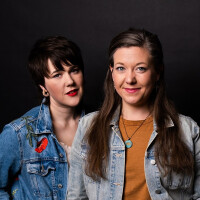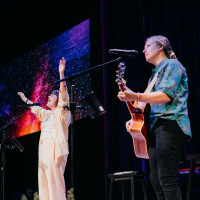 WHITNEY WALKER AND MARY PAT SMISSEN
Our purpose as musicians is only meaningful because of our definition as children of God. We hope and pray that our songs and experiences are a canvas to display God's heart for the people He created.
Whether you see us play in a crowd of thousands or in a room of just a few, hopefully our passion and intention pours through the songs you hear and the spirit with which we play them. Water Within believes whole-heartedly that our message is only as genuine as the lives we lead day to day, so we are dedicated to pursuing God's presence both on stage and off.
WORKSHOPS OFFERED
Creative Journaling $25 (includes journal)
Prayer/Praise Boards $25 (includes all materials)
CAMP ACTIVITIES AVAILABLE
You will sign up for these when you arrive at camp
Zip Line

Ropes Course

Axe Throwing