RESTORATION STUDENTS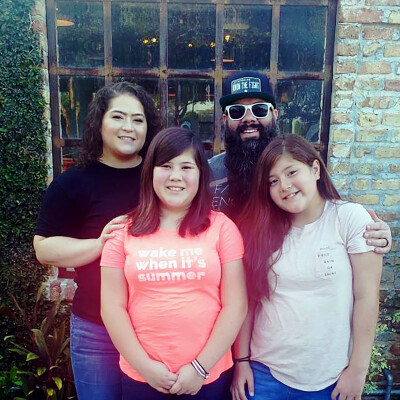 Shaun oversees 7th through 12th grade students, including all student gatherings, camps and events. He reports to Kari Hogan, Generations Pastor.
Shaun has over 20 years of ministry experience working with junior high and high school students. He has also served with several churches in the greater Houston area. Shaun has developed a team approach to ministry which focuses on the continuous shaping and development of each student's faith. He's passionate about encouraging students to live the way of Jesus, courageously walk fully into their God-given identity and discover their Ephesians 2:10 purpose.
Shaun and his wife, Sasha, have been married 17 years and have two daughters, Peyton and Kinley.
Restoration Students exists to help students (grades 7-12) receive from Jesus, love others by bringing love, peace and hope to the world, and expect the extraordinary. By doing these things, we can better reach a generation in need of the significance and security only found in Jesus. Our prayer is that they know they have a place to belong. Our goal is that they know who their Heavenly Father is, help realize their individual role in the Kingdom, and challenge them to welcome others into a relationship with Jesus.
Mission
Receive the DNA of Jesus. Bring love, peace, and hope. Expect extraordinary God-activity at all times.
Vision
We want to see students to live and exhibit evidence of life in the Kingdom of God. We envision culture of disciple-making and inclusiveness.
Strategy
To build relationships with students through fellowship, event attendance, and mentorship so that we can build a ministry that reaches those both in the church and in our city.
Plan
Through outreach events, Sunday night services, missions, and serving, we aim to reach the above stated goals so students can participate in what Jesus is doing in our community.
---
Contact
For more information on Restoration Students, contact
Shaun Breeden.
Follow us
Instagram: rwstudents
Facebook: Restoration Students